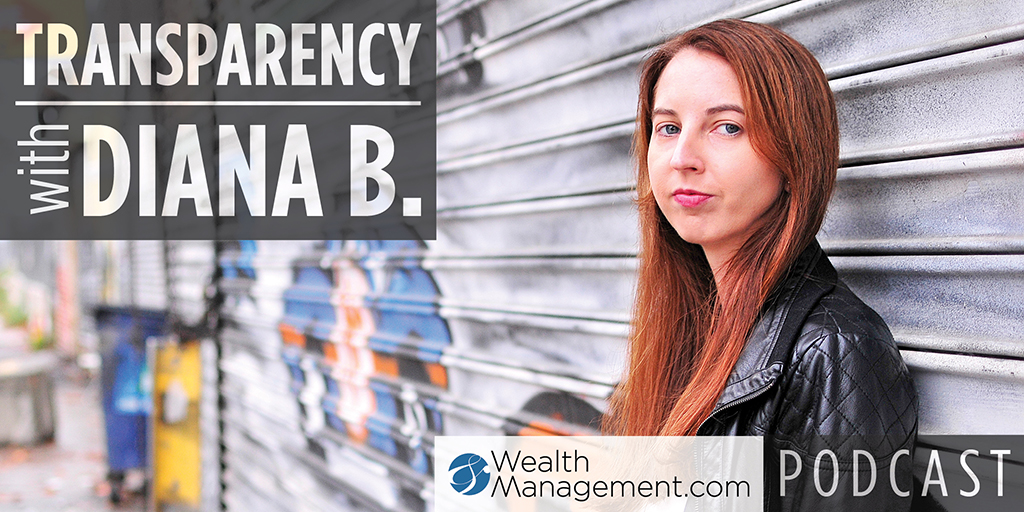 Transparency With Diana B.: When a Sudden Health Crisis Hits in a Foreign Land
About six years ago, when financial advisor Esther Szabo and her then-husband David boarded a cruise ship headed for Russia, she never expected their grand vacation would end with him on a stretcher in a medevac.
Many of us are faced with feelings of uncertainty and hopelessness, whether it's due to COVID-19, the volatile markets, or our political system. But we can learn a lot from Esther's experience; she braved her way through a very scary and uncertain time in Russia, when her late husband went into cardiac arrest in the middle of their vacation. 
In this episode of Transparency with Diana B., Diana Britton, managing editor of WealthManagement.com, talks to Esther, the founder and CEO of Gates Pass Advisors, about what she went through during those several weeks when David was fighting for his life in a Russian hospital. 
She shares in this episode that it was an emotionally difficult time for her, but it was also very challenging from a logistical and financial standpoint. That's where her planning background kicked in. 
In this episode, you will learn:
How the ordeal unfolded for Esther and her husband 

Why she says that nothing can take the place of human support during a crisis

How to go about asking for help

What decisions Esther had to make once they were back in the U.S.

How the ordeal has helped her deal with fear in other areas of her life

How routine and connection helped get her through those several weeks

How her experience shaped her and the work she does with her women clients

And more.
Listen now as Esther recounts this life-changing scenario and the complexities of navigating a health crisis in a foreign country.
Resources: WealthManagement.com | Diana Britton | Contact Diana | Gates Pass Advisor | Women and Wealth Podcast
Podcast: Play in new window | Download | Embed
Subscribe: Google Podcasts | Spotify | iHeartRadio | Stitcher | TuneIn | RSS | More