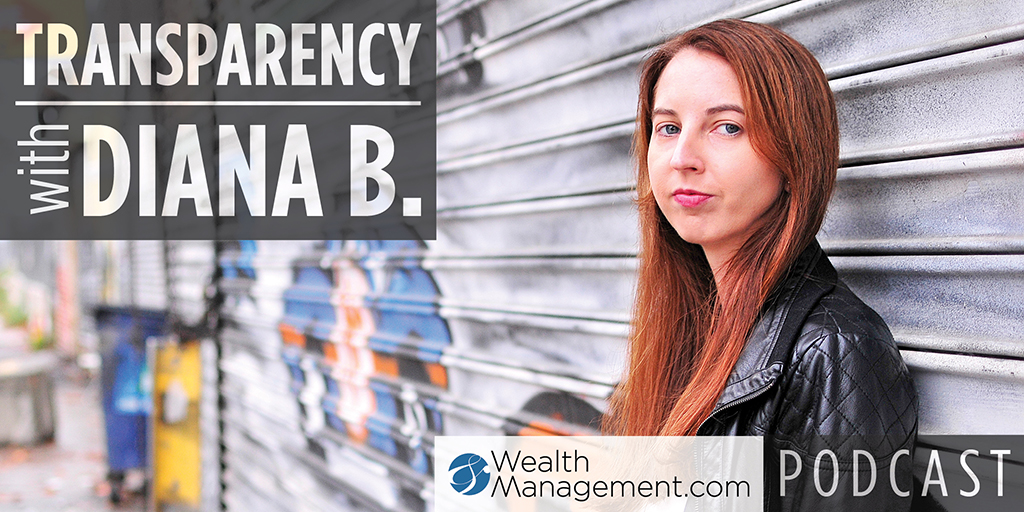 Transparency with Diana B.: Empowering Women to Take Control of Their Finances
Advisor Robert Schein's father worked hard his adult life to provide for his family, and just four months into retirement, at the age of 70, he was diagnosed with Stage 4 stomach cancer. After about three years battling the disease, his father ultimately passed, thrusting his mother into having to take over the family finances. 
Luckily, Schein and his brother stepped in to help and set her on a positive financial path. But many women aren't as lucky. The experience inspired Schein to launch The Society of Financially Empowered Women, a non-profit organization dedicated to facilitating a community and forum where independent women may acquire the confidence to take control of their financial lives, in 2011. 
In this episode, Diana Britton, managing editor of WealthManagement.com, speaks to Schein, managing director and partner of Blanke Schein Wealth Management, a Hightower firm, in Palm Desert, Calif. about why he decided to dedicate his life to helping women better understand their personal finances.  
In this episode, you will learn:
About his father's journey to America and the values his father taught him growing up;

How his father's stage four cancer diagnosis changed his life;

How Robert helped his mother navigate her finances after his father's death;

Robert's impression on how Wall Street treats women;

What inspired him to create the Society of Financially Empowered Women (Society of the FEW) and the Confidence Summit;

About the mission of the Society of the FEW, and how its efforts are expanding
Connect with Robert: 
Connect with Diana:
About Our Guest
Robert L. Schein, is Managing Director, Partner, and Chief Investment Officer of Hightower/Blanke Schein Wealth Management. With more than 25 years of experience as a financial professional, Robert demonstrates a strong commitment to both his clients and community.
Robert leads the asset allocation, design, and implementation of the investment portfolio review process for Hightower/Blanke Schein Wealth Management. He specializes in developing and supporting investment strategies for high-net-worth individuals and families with complex estates, as well as philanthropic and retirement planning needs.
Robert also specializes in the leadership of a community and forum where independent women can acquire the confidence to be leaders in their financial lives. As Founder of The Society of Financially Empowered Women Inc. (www.thesofew.com), he has vowed to empower women with education, support, and community. Recognized for his leadership in this area, Robert has been featured in various publications, such as The Wall Street Journal, CNBC.com, Forbes, Yahoo! Finance, On Wall Street, Investment News, The Desert Sun, and Palm Springs Life. Robert is a national speaker on the topic of financial education for women and was recently asked to speak at the Desert Woman's Show and P.E.O. International.
Podcast: Play in new window | Download | Embed
Subscribe: Google Podcasts | Spotify | iHeartRadio | Stitcher | TuneIn | RSS | More