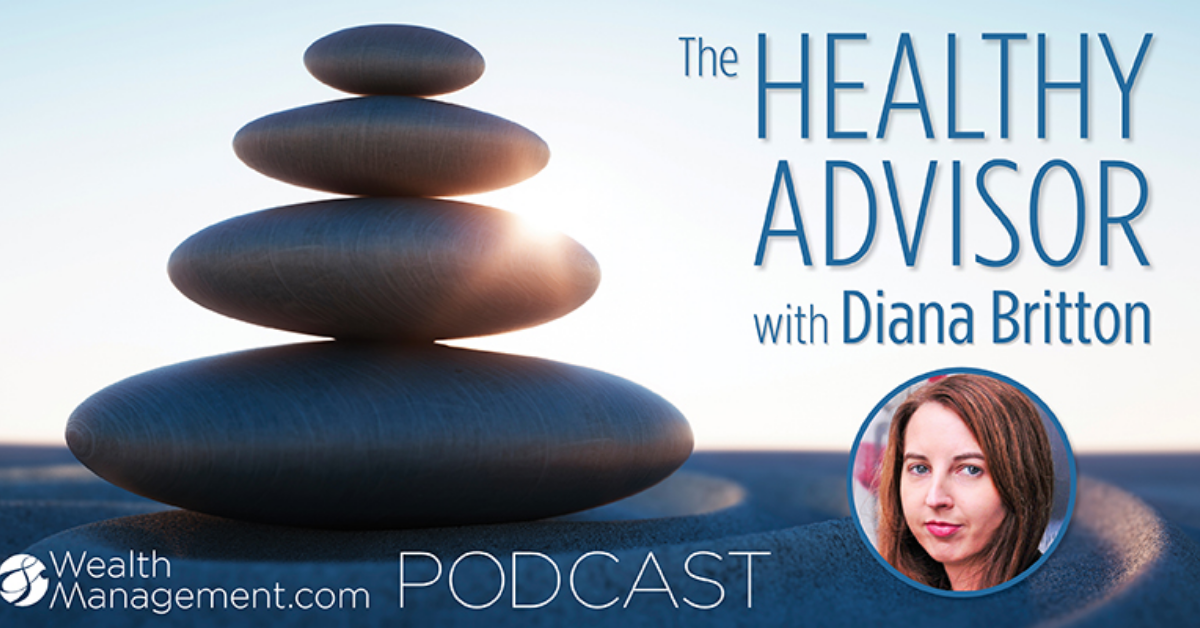 The Healthy Advisor: Caring for Family With Serious Mental Illness With Paul Peeler
In his financial advisory practice, Paul Peeler specializes in planning for mental illness caregivers and their families. But Paul has his own story of caring for a family member with a mental illness and the emotional toll the experience has taken on him.
When a close family member spiraled into a mental health crisis, he was forced to deal with the crippling emotions, while also struggling to navigate a confusing health care system and financial burdens that came along with that. 
In this episode, WealthManagement.com Managing Editor Diana Britton is joined by Paul Peeler, financial advisor at Integrated Financial Group in Atlanta, who shares how he processed the emotional and financial struggles he faced.
The ordeal prompted him last year to launch the Preparedness Project, where he has set a goal of helping 500 families dealing with a serious mental illness in getting financial planning and guidance. 
Paul discusses: 
The grief of losing the future he envisioned for his loved one

How therapy helped him understand his emotional state and accept what he was feeling

How he copes with the continuous struggle of caring for a loved one with mental illness

Some of the key

struggles that mental illness caregivers face

How his experience has helped him relate to clients going through something similar
Resources: 
Connect With Paul Peeler:

Connect With Wealth Management & NREI:
About Our Guest:
As a financial advisor with more than 20 years of experience, Paul Peeler offers thoughtful, strategic guidance to families and professionals on how to best use their resources to support their wants and needs. He helps clients identify goals and works with them to implement a series of strategies that helps them address their vision for the future.
If you have a struggle and wish to share your experiences and help others in similar situations, please reach out to Diana at diana.britton@informa.com.
The Healthy Advisor podcast is available on Apple Podcasts, Android, Stitcher, Spotify and wherever podcasts are found.
Podcast: Play in new window | Download | Embed
Subscribe: Google Podcasts | Spotify | iHeartRadio | Stitcher | TuneIn | RSS | More