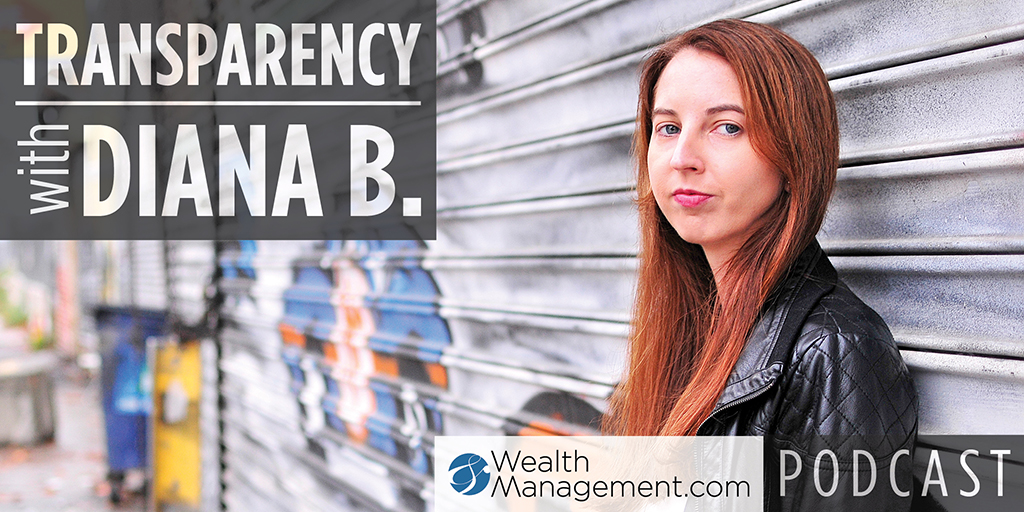 Transparency With Diana B.: The Glass Ceiling and Financial Independence With Julia Carlson
A Note to Transparency Listeners: In 2022, the podcast is going to be changing its name to "The Healthy Advisor," to give a clearer idea of what the podcast is about. Transparency with Diana B. was not quite as transparent a title as we thought. 
Julia Carlson got married at age 19, and right out of high school took a job at a local bank. She learned that the glass ceiling in the financial services industry comes quickly, so she left the bank after just four years and launched Financial Freedom Wealth Management Group, taking on an entrepreneurial challenge at a time in her life when most financial services professionals are just finishing up their secondary educations.
Now she's one of LPL's top advisors. But the journey to where she is today was not easy. She overcame problems in her marriage. And in 2012, her then 9-year-old daughter was in a bad car accident and ended up in the ICU. 
In this episode, Diana Britton, managing editor of WealthManagement.com, speaks with Julia Carlson, founder and CEO of Financial Freedom Wealth Management Group in Newport, Ore. Julia shares her story, including the challenges she's faced along the way and what has shaped her and the work she does today. 
Julia discusses: 

What led her into financial services, and her experience early in her career

The struggles she has faced as a female advisor in a male-dominated industry

The lessons she learned while trying to build her business

How her firm struggled in the early years to reach profitability

How her daughter's accident changed her perspective on the business and led her to give up some control of her firm 

Her advice for other entrepreneurs and female advisors
Connect With Julia Carlson:
Connect With WealthManagement.com:
About Our Guest:
Julia Carlson is the founder and CEO of Financial Freedom Wealth Management Group. She's been practicing financial planning for more than 20 years and specializes in helping people who
are either retired or close to retirement. She's been recognized as being especially knowledgeable
on topics relating to tax strategies for retirement, distribution and business exit planning.
Julia loves educating and empowering others to take control of their financial future. As a wealth advisor, she has helped individuals, families and business owners create financial strategies guiding them along the journey to financial freedom. In 2017, Julia wrote Fit Money, a guide to personal finance from a woman's perspective.
As a successful entrepreneur, she enjoys working with other entrepreneurs who want to gain control of their financial future, build wealth inside and outside their company and create a powerful exit strategy whether they are ready to exit now or 20 years down the road.
Podcast: Play in new window | Download | Embed
Subscribe: Google Podcasts | Spotify | iHeartRadio | Stitcher | TuneIn | RSS | More