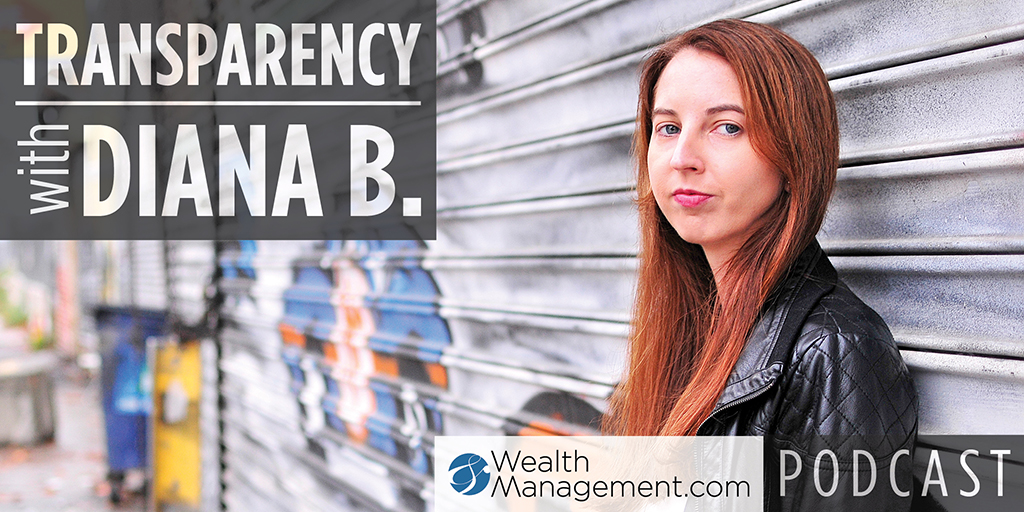 Transparency With Diana B.: Bad Timing and Bearing the Loss of Loved Ones
Advisor Anne Marie Stonich was just 28 years old when she and her two partners started building their own wealth management firm from scratch. For anyone in the business, that first year can be brutal. But she did it while also caring for her newborn baby, and shuttling to and from the hospital to see her mother, who's health was deteriorating. Later that year, her mother passed away. And just six years later, her older brother died suddenly of a heart attack. 
In this episode, Diana Britton, managing editor of WealthManagement.com, sits down with Anne Marie Stonich, chief wealth strategist and relationship manager at Coldstream Wealth Management, as they talk about her life journey and the struggles she faced along the way. She shares how her past has allowed her to grow and change who she is as a mother, wife and financial advisor. 
Anne Marie discusses: 

The events that unfolded during her first year building the business;

How she was able to balance her work, a newborn baby and a sick mother;

The challenges she faced in raising three young kids while running and growing a business;

The events leading up to her brother's death;

How the loss of loved ones impacted her outlook on life; and

How her experiences have shaped her career as a financial advisor.
Connect With Anne Marie Stonich:

Connect With Wealth Management:
About Our Guest:
Anne Marie co-founded Paracle Advisors LLC in 2004 in order to provide financial advice that is truly objective and highly personalized in its nature. Paracle recently merged with Coldstream Wealth Management, and she now serves as chief wealth strategist and relationship manager at Coldstream. She has over 20 years of industry experience, including two years at Deloitte and Touche and four years at Brighton Jones Wealth Management as a lead advisor.
Podcast: Play in new window | Download | Embed
Subscribe: Google Podcasts | Spotify | iHeartRadio | Stitcher | TuneIn | RSS | More