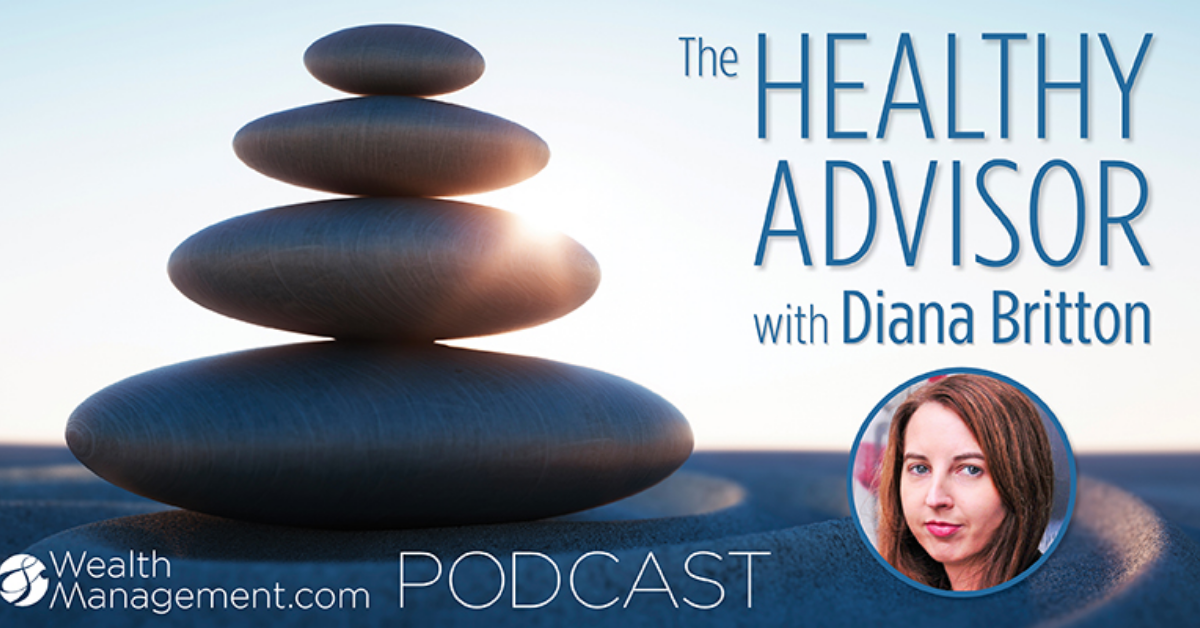 The Healthy Advisor: Life As a Quadriplegic with Anthony Zhang
With several business ideas and capital secured from investors such as Mark Cuban and Mark Burnett, Anthony Zhang had an impressive path towards a bright future. That is, until a terrible accident left him paralyzed from the neck down, changing his life forever. 
In this episode, Diana Britton, managing editor of WealthManagement.com, is joined by Anthony Zhang, co-founder and CEO of Vinovest, a platform aimed at democratizing access to investing in fine wine. Zhang shares his experience of being paralyzed from the neck down and how his accident impacted not only his business ventures, but also his daily life.
Anthony discusses: 
The three businesses he has built

His experience pitching Mark Cuban and Mark Burnett

The events that led to his accident

What led him to continue to lead EnvoyNow, one of the companies he built, after his accident

How his experience shaped the work he's doing now with Vinovest

What got him through the really hard times, and the support system he has at home and at work.
Connect With Anthony Zhang:
Connect With Wealth Management & NREI:
About Our Guest:
Anthony Zhang, CEO and co-founder of Vinovest, has founded/led growth and marketing teams at three venture-backed companies, including EnvoyNow and KnowYourVC. He built his first company at 18, eventually growing operations to 22 markets and employing over 1,500. Anthony oversaw $10 million plus in annual marketing spend into online media channels, SEO/ASO, offline marketing/branding campaigns, PR strategy, events, affiliate/influencer marketing, partnerships, and content development. He loves to build and grow teams and foster a rapid-testing, data-centric culture of execution.
Podcast: Play in new window | Download | Embed
Subscribe: Google Podcasts | Spotify | iHeartRadio | Stitcher | TuneIn | RSS | More