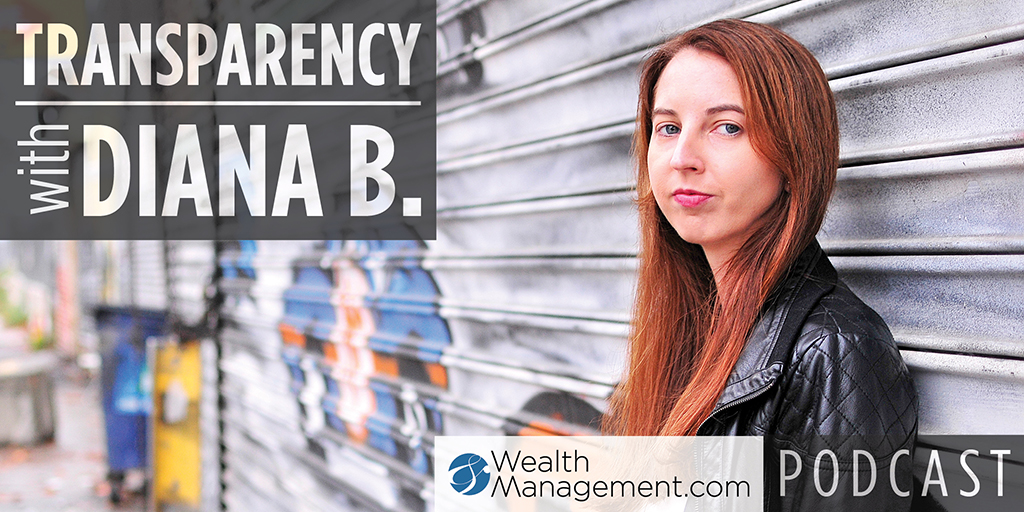 Transparency With Diana B.: Coming Back From Failure with Eric Arnold
Eric Arnold is no stranger to failure. In fact, he failed out of college, got fired from two companies, failed at nine different startup ventures and lost everything on a bad investment. 
In this episode, Diana Britton speaks with Eric Arnold, CEO of Planswell, about how he has learned from those failures and has been given a second chance with Planswell. 
Toronto-based Planswell, which was founded in 2015, was humming by late 2019 and was in the middle of another funding round. Then accusations of sexual harassment within the company ranks surfaced, and investors pulled out of that funding round. Arnold had to fold up shop, with some 60 employees losing their jobs. 
But in 2020, he had the opportunity to buy the Planswell brand, and he retooled the software to work with retail financial advisors.  
In this episode, Arnold opens up about the ordeal, which turned into a social media storm about how he and his firm reacted to the accusations. 
Eric discusses: 
How his early experiences in life shaped his entrepreneurial drive

How a car accident that occurred when he was 17 years old, killing his father, grandmother and family dog, impacted his life and family

The journey that led him to start Planswell

How the allegations of sexual harassment at Planswell impacted the company and its funding

How he would have approached the situation differently 

How he is doing things differently at Planswell today

And more
Connect With Eric Arnold:
Connect With Wealth Management:
About Our Guest:
Eric Arnold dropped out of college, was fired from two companies and failed nine startups. Yet he is still an entrepreneur. He discovered how to make money from a young age and has been working hard ever since.
Podcast: Play in new window | Download | Embed
Subscribe: Google Podcasts | Spotify | iHeartRadio | Stitcher | TuneIn | RSS | More