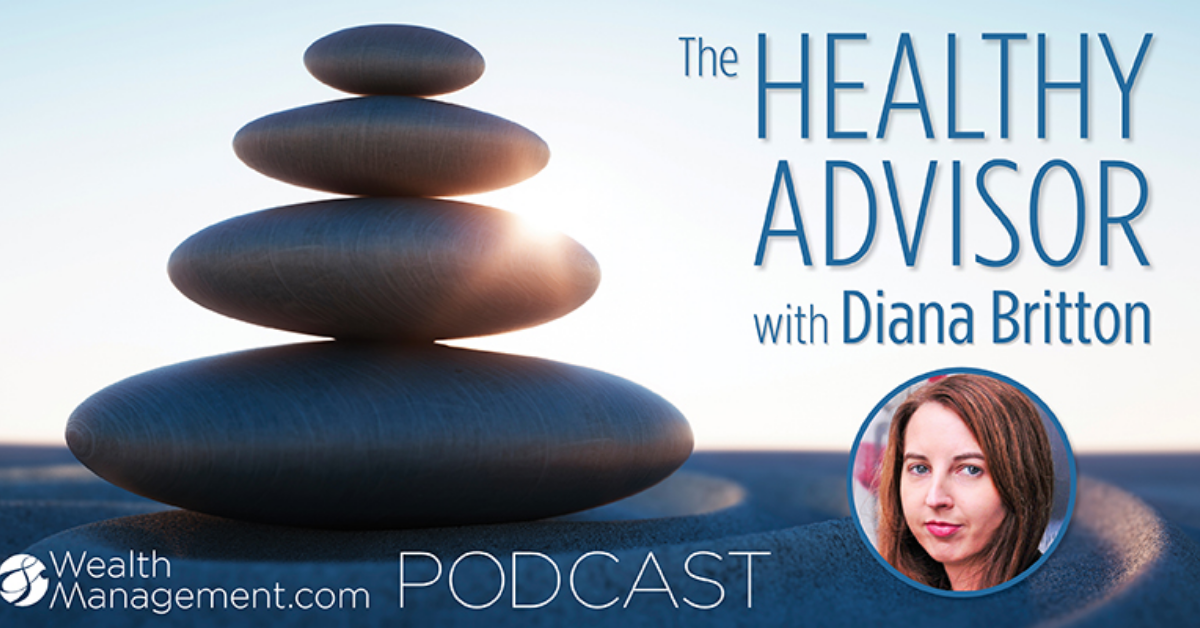 The Healthy Advisor: A Refugee's Journey and the Power of Sound Healing With Sathya Chey Patterson
Sathya Chey Patterson was born into struggle. She came into the world in a Thai refugee camp, as her family had just escaped from the Cambodian genocide, an explosion of mass violence that saw between 1.5 and 3 million people killed at the hands of the Khmer Rouge, a communist political group, in the 1970s. Her family then arrived in the U.S. financially destitute. Yet her humble beginnings and financially challenged upbringing have defined her truth.
 The experience taught her resilience and built habits of frugality that few others can grasp. Today, she uses those skills in her own wealth management practice.
In this episode, WealthManagement.com Managing Editor Diana Britton is joined by Sathya Chey Patterson, Wealth Advisor and Managing Partner at Arise Private Wealth, in discussing how her experience has shaped her perspective on life and the work she's doing now.
Sathya discusses: 
How life in refugee camps during the Cambodian genocide shaped her childhood

How her family provided for the children once they came to the U.S.

How her experience growing up changed the way she explains money habits to clients

Why she became a financial advisor and what drives her in this career

How

meditation and sound healing have helped her overcome challenges and heal from the past
Resources: 
Connect With Sathya:
LinkedIn: Sathya Chey

Patterson

Email Sathya:

sathya@arisepw.com

 

Email Arise Private Wealth:

readyto@arisepw.com

 
Connect With Wealth Management:
Email: diana.britton@informa.com
About Our Guest:
Sathya Chey Patterson is a Managing Partner of Arise Private Wealth, an independent wealth management firm that consistently guides clients to pursue an elevated perspective.
Sathya is more than a wealth advisor, she is her clients' financial beacon, consistently offering an informed perspective so they can craft and implement an effective investment strategy that is suited to their specific needs and desires. Sathya understands the many complex financial decisions her clients may face, as well as the intricacies of their portfolios and investment markets, and ensures her clients are cared for today and in the future.
While receiving her BA in finance from Cal State Fullerton and an MBA from USC Marshall School of Business, Sathya began building experience in wealth management at Halbert Hargrove Global Advisors, LLC. She then joined the Carlsen Elliott Wealth Management team at Wells Fargo Advisors before launching her independent wealth management company, Arise Private Wealth, with her business partner Steve Carlsen.
If you have a struggle and wish to share your experiences and help others in similar situations, please reach out to Diana at diana.britton@informa.com.
The Healthy Advisor podcast is available on Apple Podcasts, Android, Stitcher, Spotify and wherever podcasts are found.
Podcast: Play in new window | Download | Embed
Subscribe: Google Podcasts | Spotify | iHeartRadio | Stitcher | TuneIn | RSS | More