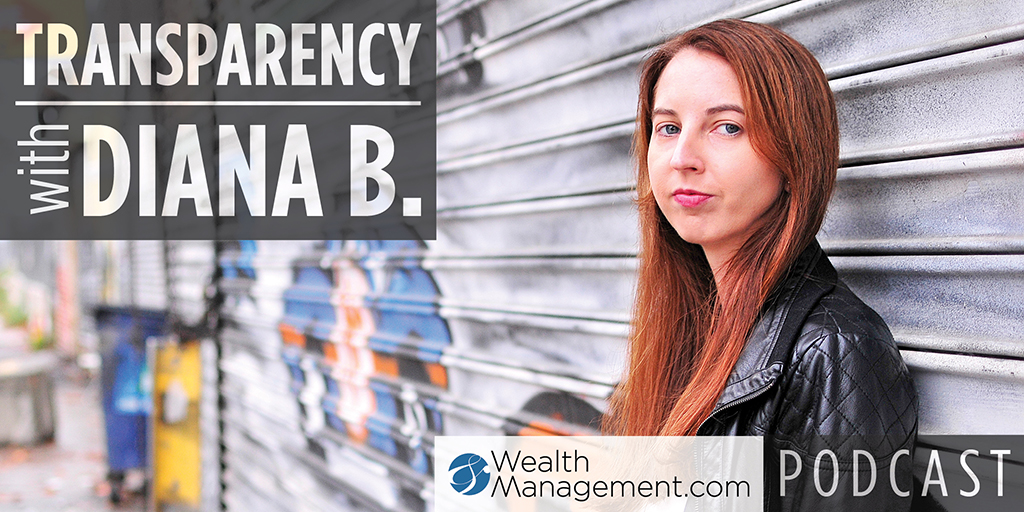 Transparency with Diana B.: On the Brink of Bankruptcy
Every FINRA-registered rep is required to publicly disclose on their BrokerCheck profile certain events, such as regulatory actions, client complaints, and terminations. But the regulator also requires reps to disclose certain personal financial events, such as tax liens.
Advisor Justin Reckers has always been transparent on his U4 about his troubles, which included a short sale on a home by his former wife, an employment separation and tax liens. But despite the disclosures, those things hurt his career, and brought him to the brink of bankruptcy. It all started with this short sale on his former home, something he really didn't have anything to do with and had no control over.
In this episode, Diana Britton, managing editor at WealthManagement.com, speaks with Reckers, lead financial advisor at Fonte Financial Advisors, and CEO of Wellspring Divorce Advisors in Carlsbad, Calif. Justin shares details about how his past affected his career in financial services, but also how he has come back from those troubles.
In this episode, you will learn:
The events that led up to Justin's money problems

How his two divorces affected his personal finances and business career

The importance of taking your own advice

How these events helped shape Justin's work

How he built up his current business from $12 million to nearly $100 million today

And more.
 Listen now to hear Justin's story and the lessons he has learned from his past experiences.
Resources: WealthManagement.com | Diana Britton LinkedIn | Justin Reckers LinkedIn | Contact Justin | Contact Diana
Podcast: Play in new window | Download | Embed
Subscribe: Google Podcasts | Spotify | iHeartRadio | Stitcher | TuneIn | RSS | More