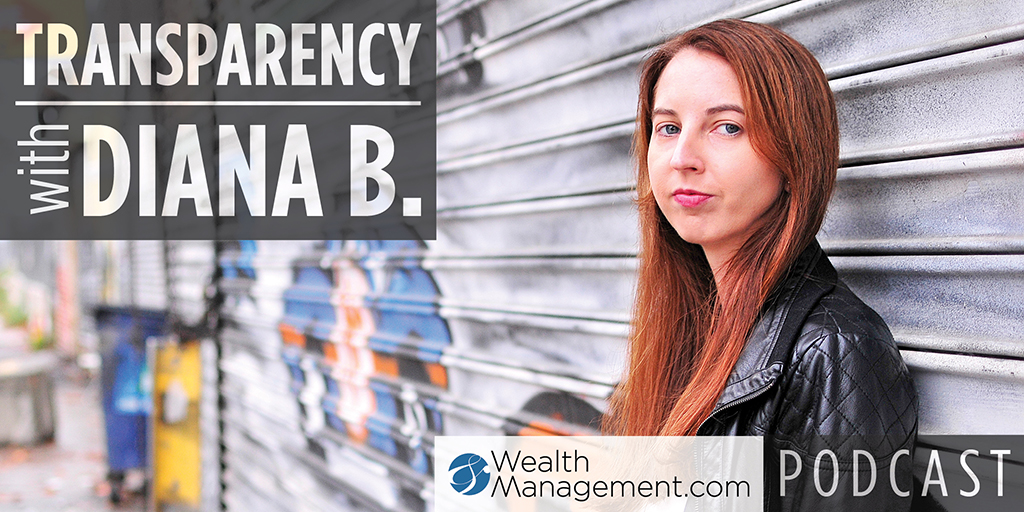 Transparency with Diana B.: Life in a Wheelchair
Shortly after Jonathan's parents noticed his struggle to crawl as a baby, he was diagnosed with spinal muscular atrophy (SMA), a genetic disease affecting the central nervous system, peripheral nervous system and voluntary muscle movement. He has been in a wheelchair ever since and now aspires to become financially independent, no longer having to navigate the bureaucratic systems, like Medicaid, that present numerous hurdles for people with disabilities. 
In this episode of Transparency with Diana B., Diana Britton, managing editor of WealthManagement.com, talks to Jonathan Greeson, founder of Jonathan Greeson Financial Planning in Pikeville, N.C., about how SMA has impacted his life. 
Jonathan discusses the cost of living with a disability like SMA, what it was like to become a financial advisor, and what drives his sense of purpose today. 
In this episode, you will learn:
How Jonathan's childhood experience compares to adulthood

About his experience in a coma and a vision he had 

What expenses are involved in having a disability like SMA

What challenges Jonathan experienced when he first became a financial advisor

How using a wheelchair has shaped who he is today

How his faith has helped him find healing and realize he's meant for a greater purpose

And more.
Tune in now to hear about Jonathan's experiences living with SMA. 
Resources: WealthManagement.com | Diana Britton | Contact Diana | Jonathan Greeson Financial Planning | My Online Angel by Jonathan Greeson | Contact Jonathan
Podcast: Play in new window | Download | Embed
Subscribe: Google Podcasts | Spotify | iHeartRadio | Stitcher | TuneIn | RSS | More