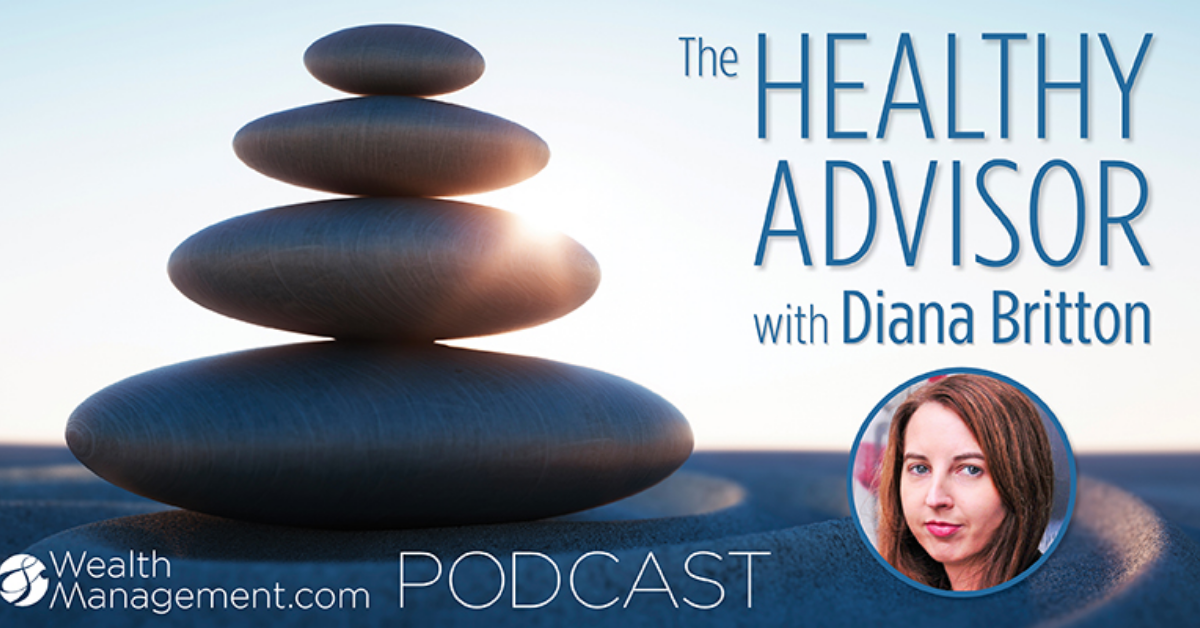 The Healthy Advisor: Finding Courage to Leave an Abusive Relationship with Cary Carbonaro
When financial advisor Cary Carbonaro met her first husband, she thought she had it all. She had a great upbringing in New York, wonderful family and friends. She was very successful. And while her fiancé looked very good on paper, the relationship turned out to be toxic.  
Behind closed doors, the marriage was a nightmare, with Cary facing physical, mental and verbal abuse from this man on a daily basis. 
She got the courage to leave him in 2009, but then endured a lengthy and painful divorce process. Getting out of that relationship set her free in a lot of ways, and then in 2019 she found herself in another bad relationship—this time with her firm, Goldman Sachs. She became a Goldman Sachs advisor when the Wall Street firm acquired United Capital that year. (Goldman recently announced plans to sell the business to Creative Planning.) 
In this episode, Diana Britton, managing editor at WealthManagement.com, speaks with Cary Carbonaro, senior vice president and director of women and wealth at ACM Wealth, about her personal experiences of being in an abusive relationship and the challenges she faced with her previous employer.
Cary discusses: 

Resources: 

Connect With Cary Carbonaro:
Connect With Wealth Management:
About Our Guest:
Cary Carbonaro is senior vice president and director of women and wealth with ACM Wealth. An award-winning Certified Financial Planner with over 25 years of experience, Cary is a tireless advocate for women in the financial industry and is passionate about increasing financial literacy and empowering women to overcome any financial challenge they face.
Before joining ACM Wealth, Cary was Vice President, Head of Office at Goldman Sachs. Following the firm's acquisition of United Capital, she founded and served as Head of Women's Leadership. During her tenure there, she served in a range of capacities, including Managing Director, Partner, FINLIFE Coach, and more. While there, she also earned several distinctions, including MVP Managing Director and the United Capital Diamond Office Winner, among others.
Podcast: Play in new window | Download | Embed
Subscribe: Google Podcasts | Spotify | iHeartRadio | Stitcher | TuneIn | RSS | More