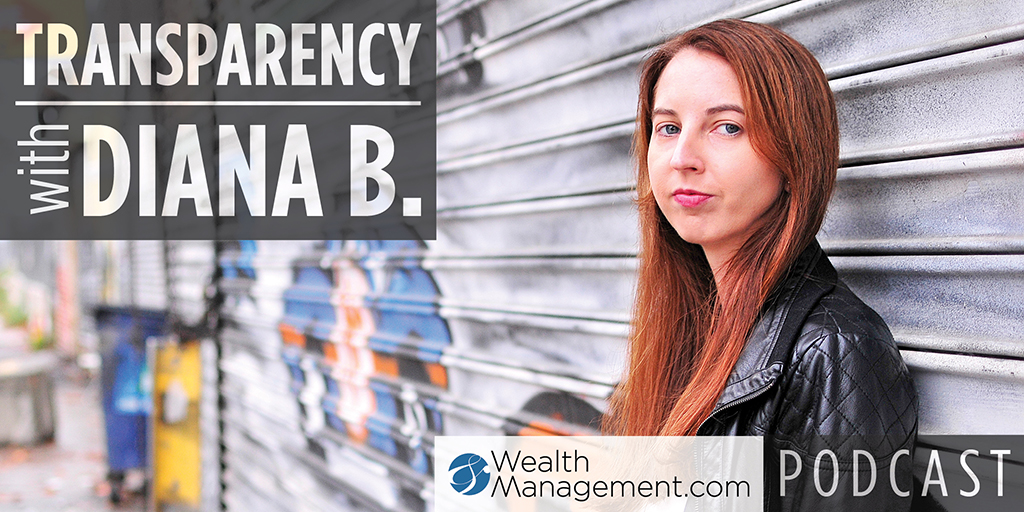 Transparency with Diana B.: A Top Advisor's Immigration Story
As a young girl growing up in Egypt, Laila Pence was very well off; her family lived in a seven-bedroom mansion in Suez. But all of that was taken away in almost an instant, when the Israeli army bombed her village during the Six-Day War. Struggling to survive, her family decided to emigrate to the U.S., but only Laila and her mother were able to go at first. The transition would not be easy; Laila grappled with drastically different weather, not knowing the language and making friends in a foreign land.
In this episode of Transparency, WealthManagement.com Managing Editor Diana Britton, is joined by Laila Pence, president of Pence Wealth Management in Newport Beach, Calif., who shares her life journey, how she overcame adversity and how her struggles shaped who she is today. Her family lost everything in terms of wealth, and as an immigrant, a woman and English-as-a-second-language speaker, she felt she had three strikes against her. But she is, perhaps, the poster child of the American Dream. Now, she manages an advisory firm with over $1.5 billion in client assets. She achieved it by working hard, focusing on her passion, and not listening to the biases out there.   
In this episode, you will learn:
The story of Laila's childhood and experience as an immigrant in New York.

How Laila was able to overcome adversity and rise above.

Who supported Laila in her journey to becoming a financial advisor.

Laila's struggles being a woman and having a child in this industry and how she overcame those.

Her advice for other folks struggling to adapt to a new country.

And more.
 Tune in now to hear how Laila used her perseverance and grit to become a top financial advisor in the U.S.
 Resources:   WealthManagement.com | Diana Britton | Contact Diana | Pence Wealth Management
Podcast: Play in new window | Download | Embed
Subscribe: Google Podcasts | Spotify | iHeartRadio | Stitcher | TuneIn | RSS | More