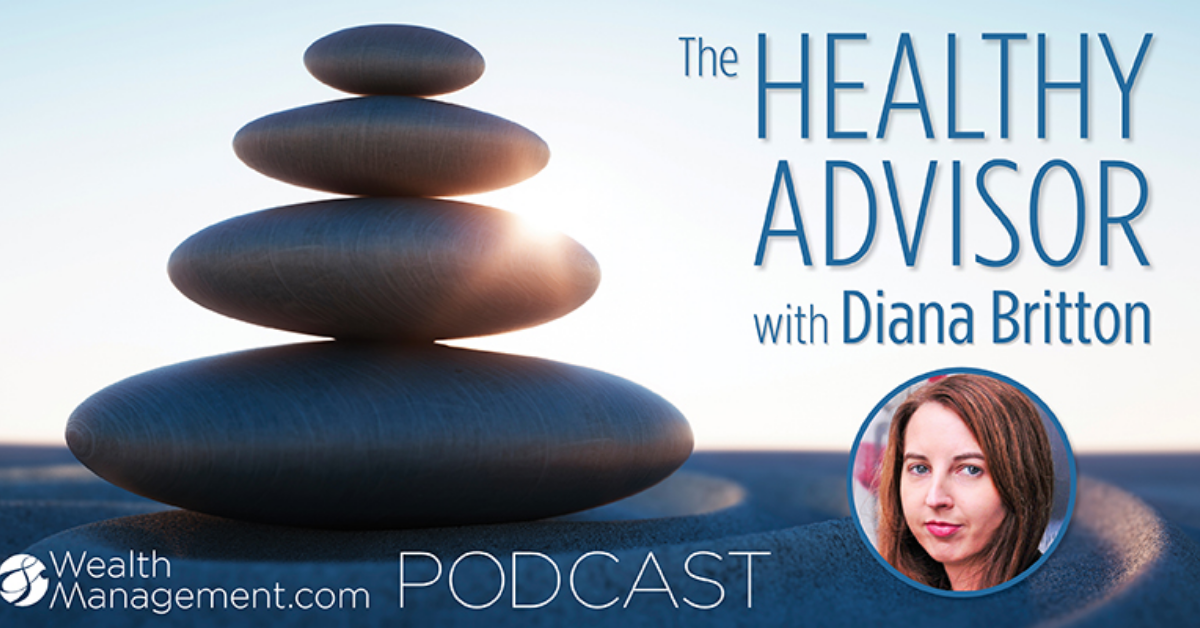 The Healthy Advisor: Rebuilding Healthy Habits After Traumatic Loss With Jonathan DeYoe
A little over a year ago, advisor Jonathan DeYoe was in a healthy place; he was meditating on a regular basis, working out, eating and sleeping right.
But in the summer of 2021, he tragically lost his only brother and business partner when he drowned in the Pacific Ocean. He says his life came to a "screeching halt" that day. While coping with grief, he struggled to stay healthy. Since then, he has been on a journey to rebuild healthy habits after experiencing this huge loss.
In this episode, Diana Britton, managing editor of WealthManagement.com, speaks with Jonathan DeYoe, senior vice president of EP Wealth Advisors in Berkeley, Calif., author of "Mindful Money" and host of the Mindful Wealth Podcast, about the struggles of maintaining healthy habits during tragic times. 
Jonathan discusses: 
How his habits changed while working on Wall Street

The wake-up call that motivated him to improve his lifestyle

What happened in the weeks and months after his brother's passing

Reasons to seek help and support, instead of trying to manage grief on your own

The process of rebuilding healthy habits following a major breakdown

How his brother's passing impacted the work he's doing now
Connect With Jonathan DeYoe:
Connect With Wealth Management & NREI:
About Our Guest:
Jonathan DeYoe has been involved with the financial services industry for more than 25 years. Prior to joining EP Wealth Advisors in 2021, his career journey led from being a seminarian and Buddhist academic to a financial advisor. After spending 5 years with large Wall Street companies ("just enough to know better"), Jonathan launched his own firm, growing it from 6 clients to 280 over the course of 20 years.
If you have a struggle and wish to share your experiences and help others in similar situations, please reach out to Diana at diana.britton@informa.com.
The Healthy Advisor podcast is available on Apple Podcasts, Android, Stitcher, Spotify and wherever podcasts are found.
Podcast: Play in new window | Download | Embed
Subscribe: Google Podcasts | Spotify | iHeartRadio | Stitcher | TuneIn | RSS | More