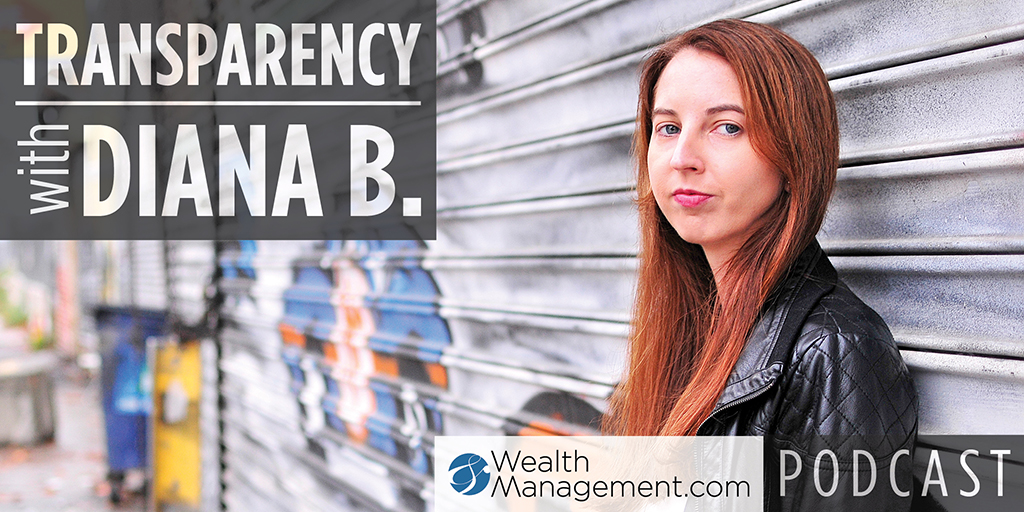 Transparency With Diana B.: The Ups and Downs of Living on the Spectrum
Welcome to the first episode of Transparency with Diana B., a podcast that explores the deepest struggles and hardships that many advisors face. Our mandate is to bring these issues out into the open so that others may find healing. 
Today your host Diana Britton, managing editor of WealthManagement.com, is joined by Andrew Komarow, the founder of Planning Across the Spectrum, a financial planning firm that specializes in special-needs individuals and their families. The firm has a specific focus on folks with autism spectrum disorder, a neurological and developmental disorder. Andrew is actually on the spectrum himself, so he knows the disorder first-hand. This conversation about Andrew's adult diagnosis of autism peels away layers of misconceptions about the disorder and encourages others to cast down their masks. 
In this episode, you will learn:
The definition of ASD and typical behaviors and symptoms

Why Andrew believes there is almost too much awareness of ASD and a need for more acceptance and understanding

About one person's struggle with autism 

What helped Andrew to become successful in the financial industry

The truth about common ASD misconceptions

How Andrew overcame the struggles with the disorder

His advice for folks who may be different

And more.
Tune in now to hear a candid conversation with Andrew that unravels the many misconceptions about ASD and offers a practical path to healing. 
Resources:   WealthManagement.com | Diana Britton | Planning Across The Spectrum | Andrew Komarow | Contact Diana 
Podcast: Play in new window | Download | Embed
Subscribe: Google Podcasts | Spotify | iHeartRadio | Stitcher | TuneIn | RSS | More