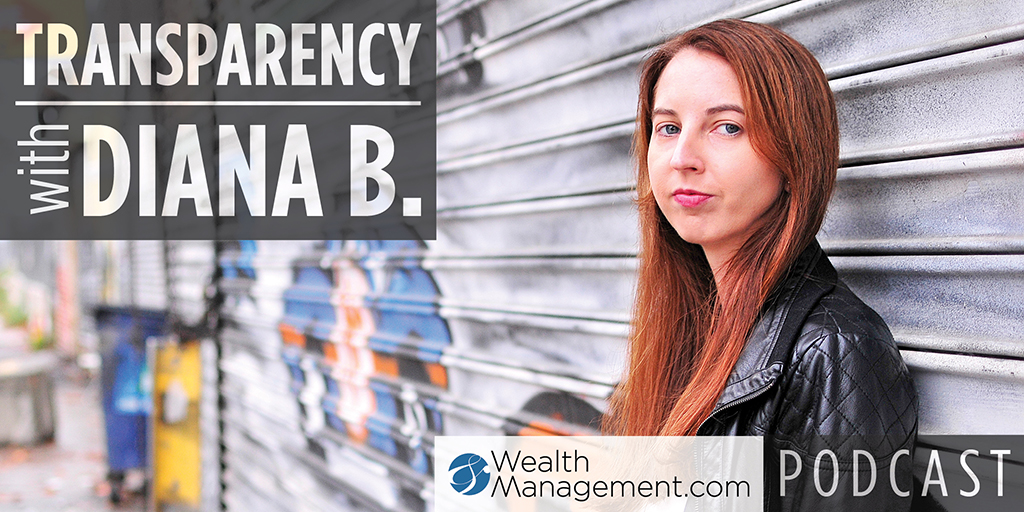 Transparency With Diana B.: Working Mothers in Quarantine
When shelter-in-place orders started cropping up in mid-March, as the coronavirus started to spread in cities across the country, many schools and daycares closed. Babysitters and other caregivers, such as grandparents, were forced to separate from the kids they typically cared for. The circumstance brought a new challenge to working parents, who have been struggling over the last few months to work remotely, home-school their children, and keep the young ones engaged, occupied and happy. 
In this episode of Transparency, Diana Britton, managing editor of WealthManagement.com, talks to three mothers in financial services about the challenges they've experienced balancing work and childcare during the quarantine.
Shana Sissel, chief investment officer of Spotlight Asset Group, has an energetic little boy who is feeling increasingly antsy inside their apartment. Kristine Porcaro, co-founder and president of Lexington Wealth Management, is preserving emotional energy for her two teenage girls. And Blair DuQuesnay, an advisor at Ritholtz Wealth Management, is balancing the care of her young son and newborn daughter.
Diana's joined by Shana, Kristine, and Blair who discuss the challenges of keeping their children emotionally and mentally fulfilled while stuck inside, as well as their mechanisms for staying sane. Diana draws on her own experience in this episode, working from home while caring for her 4-year-old son and 1-year-old daughter.  
In this episode, you will learn:
About their experiences working from home with kids

How these moms feel about screentime and how they manage it

How they're dealing with schools and daycares being closed 

How they're dealing with acting out and heightened emotions

How to run an advisory business while caring for children

Ways these mothers maintain sanity and relieve stress

And more. 
Tune in now to hear a candid discussion about the challenges of caring for children and working from home during COVID-19.
WealthManagement.com | Diana Britton | Contact Diana | Spotlight Asset Group | Shana Sissel on LinkedIn  | Lexington Wealth Management | Kristine Porcaro on LinkedIn | Ritholtz Wealth Management | Blair DuQuesnay on LinkedIn  
Podcast: Play in new window | Download | Embed
Subscribe: Google Podcasts | Spotify | iHeartRadio | Stitcher | TuneIn | RSS | More