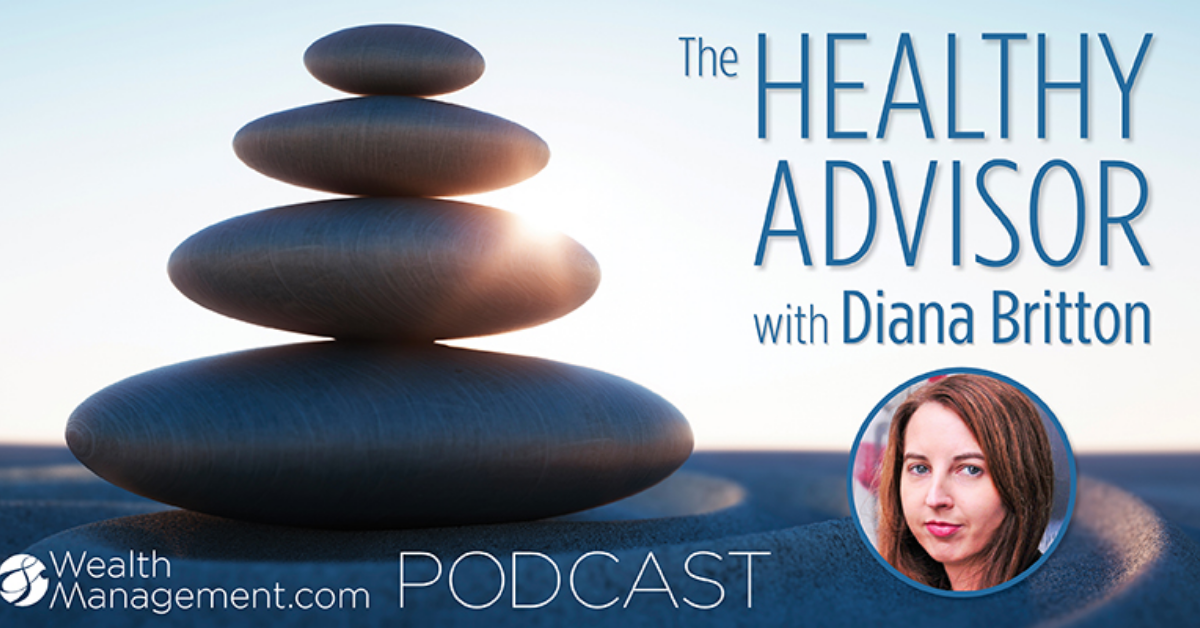 The Healthy Advisor: Reducing Employee Burnout With Gabriela Mauch
Managing employee burnout is key to creating a healthy workplace environment. But what steps should advisory and financial services firms be taking to reduce stress and burnout in the workplace?
In 2022, ActivTrak released a benchmark study on productivity and wellbeing within the financial services industry, revealing that this space is, in fact, better at managing burnout risk than other industries. For instance, compared to a cross-industry sample, 19% more employees have a healthy workload, and 23% fewer employees are overutilized. 
In this episode, WealthManagement.com's Managing Editor Diana Britton is joined by Gabriela Mauch, vice president of ActivTrak's Productivity Lab, who says the positive statistics may belie the issues financial services firms need to work on. Gabriela provides a deeper dive into ActivTrak's research and looks beyond the data to help us understand the real drivers of employee burnout and happiness. 
Gabriela discusses: 

Resources:

Connect With Gabriela Mauch:

Connect With Wealth Management & NREI:
About Our Guest:
Gabriela Mauch joined workforce productivity software provider ActivTrak as head of Productivity Lab following a career in organizational effectiveness, leadership and design at management consulting firms including McKinsey & Co. and KPMG LLC. Gabriela helped stand up McDonald's first Organizational Effectiveness & Leadership Center of Excellence where she worked across the McDonald's system to improve its business performance and maintain relevance in the digital age. She earned a bachelor of science in industrial and labor relations from Cornell University and is an expert in helping teams understand how productivity extends beyond business performance and is deeply rooted in employee well-being and engagement.
Gabriela, originally from Boston, resides in Denver, Colorado where she spends her free time enjoying all the mountains have to offer. She is involved in mentoring college-bound high school youth, career counseling at the Bean Project, a non-profit women's social enterprise, and volunteering at the Latin0 Cultural Arts Center.
Podcast: Play in new window | Download | Embed
Subscribe: Google Podcasts | Spotify | iHeartRadio | Stitcher | TuneIn | RSS | More