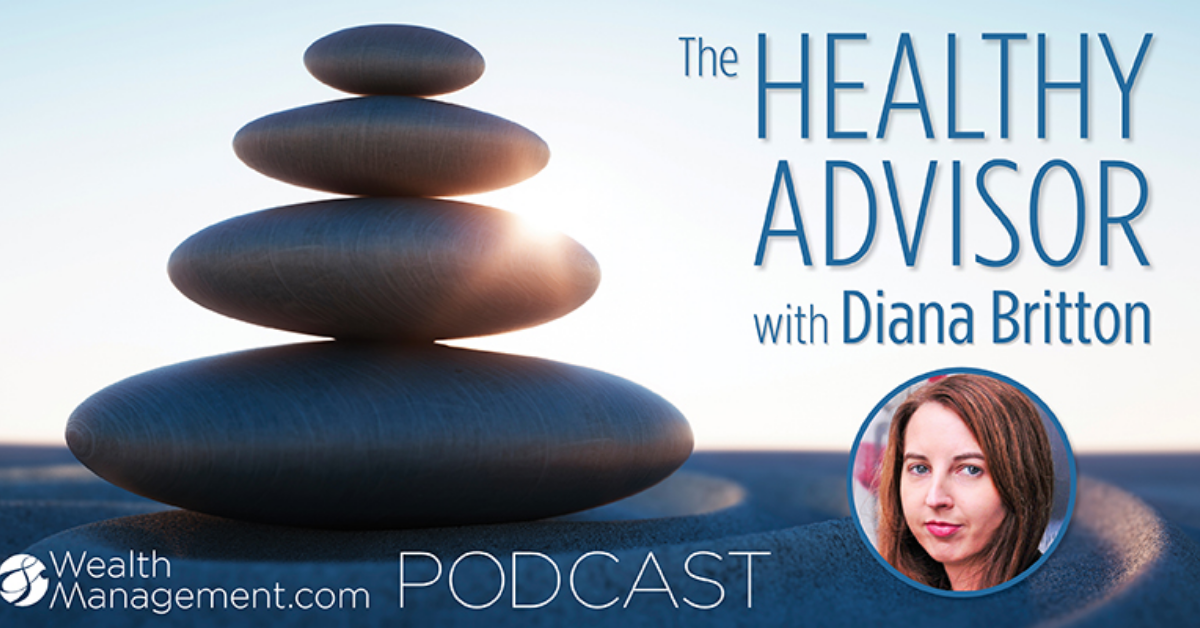 The Healthy Advisor: When a Child Struggles With Opioid Addiction With Lori Eisel
When Lori Eisel first found out her son had an addiction problem, she tried to do everything in her power to get control over the situation and help him. But even years later, he is still on the road to recovery.
In this episode, Diana Britton, managing editor at WealthManagement.com, speaks with Lori Eisel, president of fee-only financial planning firm Arcadia Financial Partners, who shares the struggles and achievements faced by both her son and herself in dealing with this addiction. Lori recounts the lessons she's learned about addiction, and how she found the help and support she needed to get through it.
She's become an advocate for awareness around Opioid addiction and supports families facing similar circumstances. She's also supporting Ohio's Recovery Within Reach campaign, a new program to help financial advisors in the state to spot the signs of a family facing the emotional and financial costs of opioid addiction, and how to help them through those struggles. 
Lori discusses: 
Connect With Lori Eisel:
More Addiction Resources:
Connect With Wealth Management & NREI:
About Our Guest:
Lori Eisel is the president of fee-only financial planning firm Arcadia Financial Partners in ​Pickerington, Ohio. For more than 25 years, Lori has dedicated her career to helping people make good financial decisions. She holds a master's degree in Family Financial Management from The Ohio State University, where she also served many years as adjunct faculty and continues to be a frequent presenter and guest speaker. She is a Certified Financial Planner, an Enrolled Agent, and a Certified Divorce Financial Analyst​. Lori received the Women's Choice Award in 2018, 2019, 2020, and 2021. ​She was also chosen to receive the Pickerington Area Chamber of Commerce ATHENA Leadership Award in 2019.
If you have a struggle and wish to share your experiences and help others in similar situations, please reach out to Diana at diana.britton@informa.com.
The Healthy Advisor podcast is available on Apple Podcasts, Android, Stitcher, Spotify and wherever podcasts are found.
Podcast: Play in new window | Download | Embed
Subscribe: Google Podcasts | Spotify | iHeartRadio | Stitcher | TuneIn | RSS | More