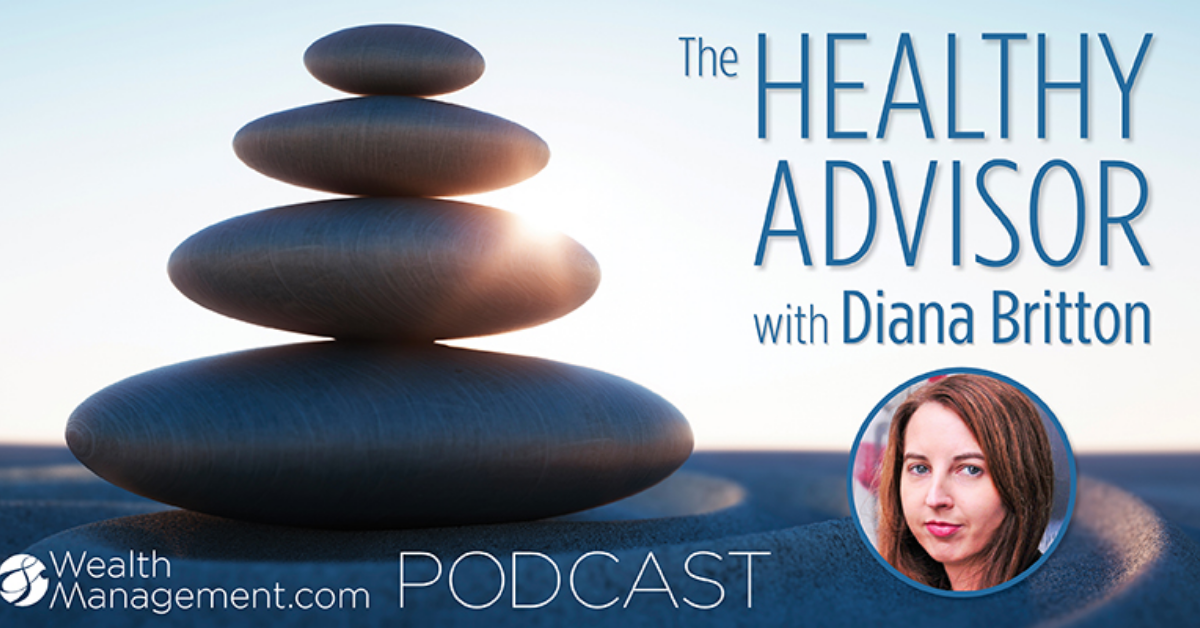 The Healthy Advisor: Lessons Learned From a Dream Not Realized with Tyrone Ross
The Healthy Advisor: Lessons Learned From a Dream Not Realized with Tyrone Ross
Trigger warning: This episode discusses content some listeners may find upsetting.
A lot of folks in the wealth management industry know Tyrone Ross; he's a frequent speaker at industry events, an active "finfluencer" on social media, and a thought leader in the crypto asset space. Less known is his life journey and how he got to where he is today.
Raised in New Jersey in a family where no one had a high school diploma, as a 16 year old, he watched sprinter Michael Johnson set records at the 1996 Olympic Games and dreamed of winning his own gold medal. Training over the years, he eventually qualified for the 2004 team in the 400-meter dash, only to be left off the roster when coaches decided to trim the athletes competing in Athens, Greece. He tried again in 2008 and 2012, and still didn't make it to the Olympic games. 
In 2012, after his final Olympic dream was dashed, he says his life came crashing down. There was a confluence of events that year, including his beloved grandmother's death, struggles with work and money, and a failed relationship. 
In this episode, Diana Britton, WealthManagement.com managing editor, speaks with Tyrone Ross Jr., CEO and co-founder of Turnqey Labs and President and founder of 401 Financial, about this dark time in his life and how he came back from it. Tyrone shares how his experiences have shaped the work he's doing today. 
Tyrone discusses: 

Resources: 
Connect With Tyrone Ross:

Connect With Wealth Management & NREI:
About Our Guest:
Tyrone Ross Jr. is the CEO and Co-founder of Turnqey Labs, Inc., an API suite for bringing cryptocurrency asset data into advisor workflows, and President and Founder of 401 Financial, a registered investment advisor. He's also the former CEO of Onramp Invest and a thought leader in the crypto asset space. He is a graduate of Seton Hall University, and was also a 2004 Olympic Trials qualifier in track and field in the 400 meters. Tyrone was recognized by Investment News 40 under 40 (2019), and WealthManagement.com as a top ten advisor set to change the industry in 2019. FinancialPlanning.com named him as one of 20 people who will change wealth management in 2020. Recently, he was named to Investopedia's Top 100 Financial Advisors.
If you have a struggle and wish to share your experiences and help others in similar situations, please reach out to Diana at diana.britton@informa.com.
The Healthy Advisor podcast is available on Apple Podcasts, Android, Stitcher, Spotify and wherever podcasts are found.
Podcast: Play in new window | Download | Embed
Subscribe: Google Podcasts | Spotify | iHeartRadio | Stitcher | TuneIn | RSS | More